For the last few days, I've been keeping myself busy with this software which is better than The Sims 2 or The Sims or whatever version they have. Like in The Sims, this software have 3D objects. But this software is a real thing, I mean professionals use it everywhere. Behold, the Daslight Virtual Controller 2.

When I went to concert that have loads of lighting rig, I was always amazed and intrigued with it. And I always wonder how they did it. But now, I can even create concert with amazing lighting in my own PC. How cool is that ?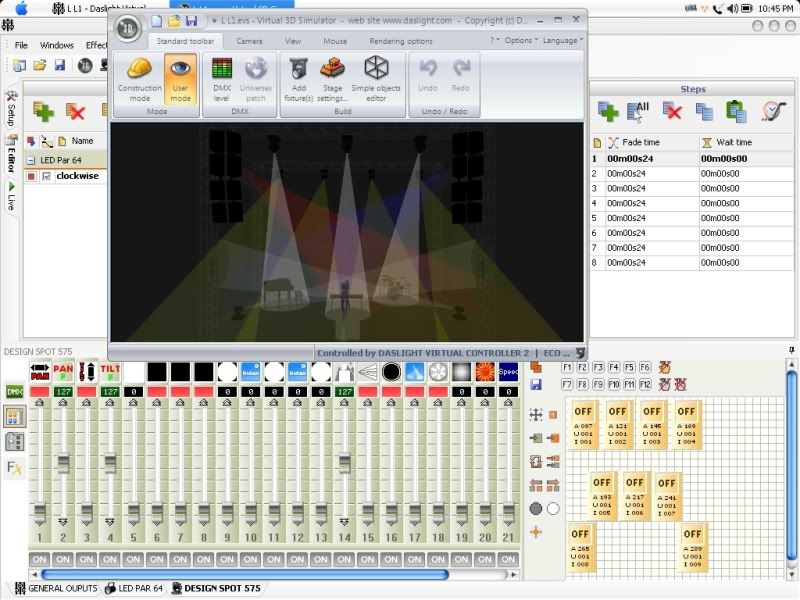 It might looks complicated, but it's not once you get hold of it

After get hold of the software for a few days, I managed to create a little light show, but currently I only have a few screenshots to share. Once I got the video for my light show, I'll upload it here.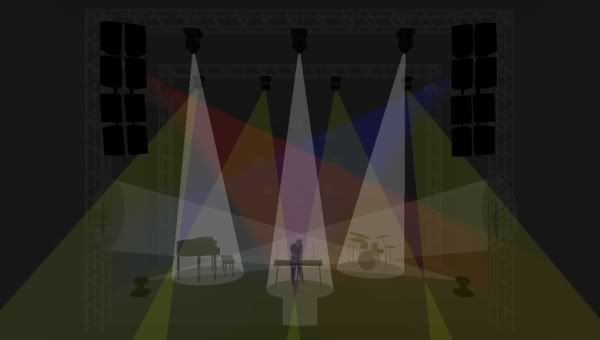 This was created with 16 LED Par64, and 9 moving heads. (I sound like a total geek here)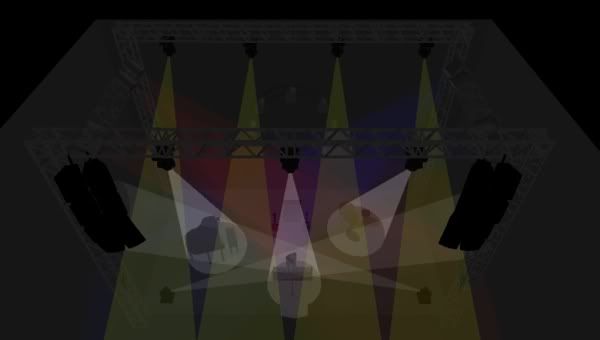 You can download the demo version of the software here. Demo version means you can do everything except connecting the REAL lighting rig to the PC.