AK 5110 is a flight no. of mine which should depart from KUL at 7pm which just in time for me to capture sunset from 30,000 feet. But then, the ehem-ehem airline retimed the flight to 10.30 am which means flat out sky (photographically speaking). Anyway, I took some photos because I can't sleep onboard, you know, I have ADD.



The early bird



Speeding on the runway at the speed of 140+ knots. That was the observation hill which is only commonly known to avid plane spotters.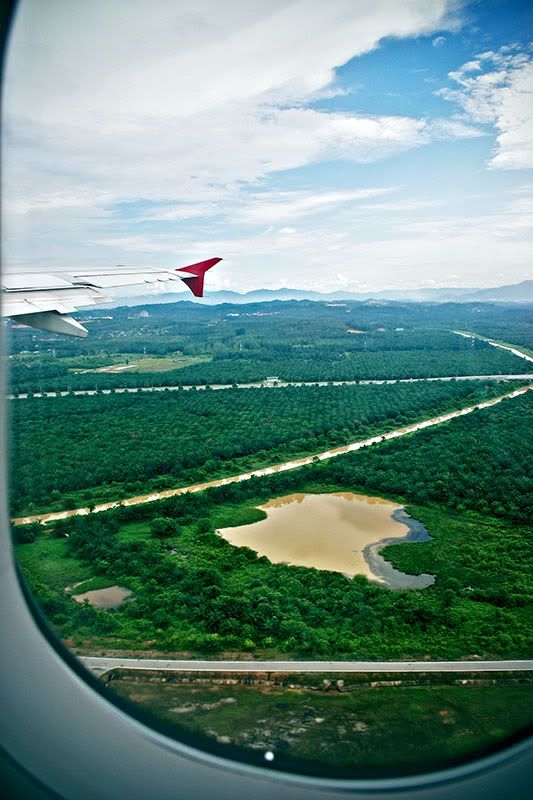 Soon, the compressed metal tube took off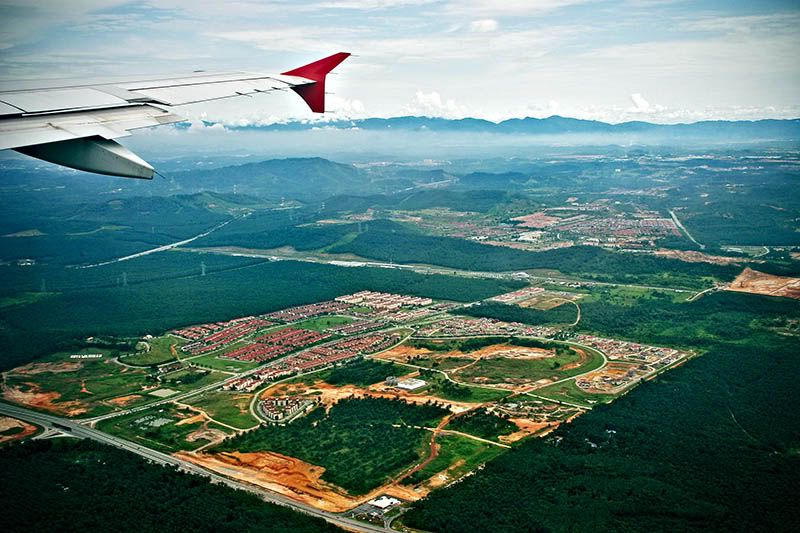 Flying over Kota Warisan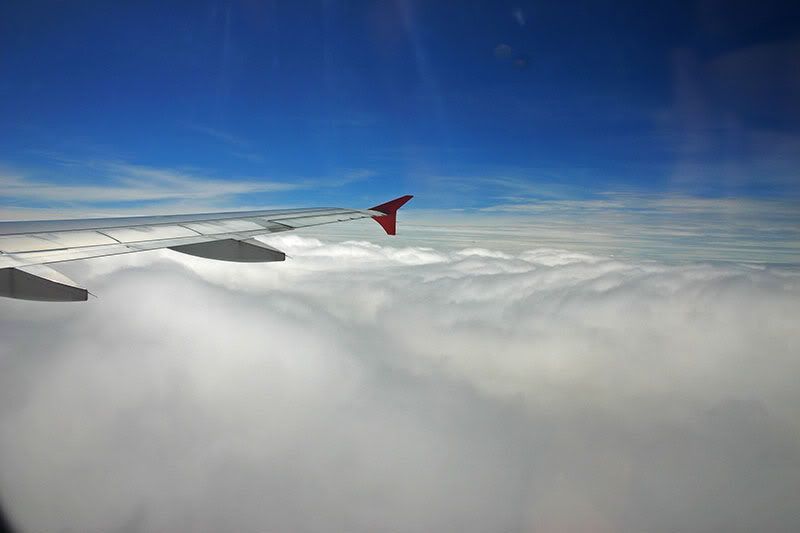 At flight level 330 or 33,000 feet. The cloud was just awesome
During may and jun this year, I took a freelance work for TuneHotels KK. And here it is published in the AirAsia inflight magazine.
There was less than 100 people onboard (full capacity is 180), so I got the whole row for myself
Trying to take some artsy fartsy photo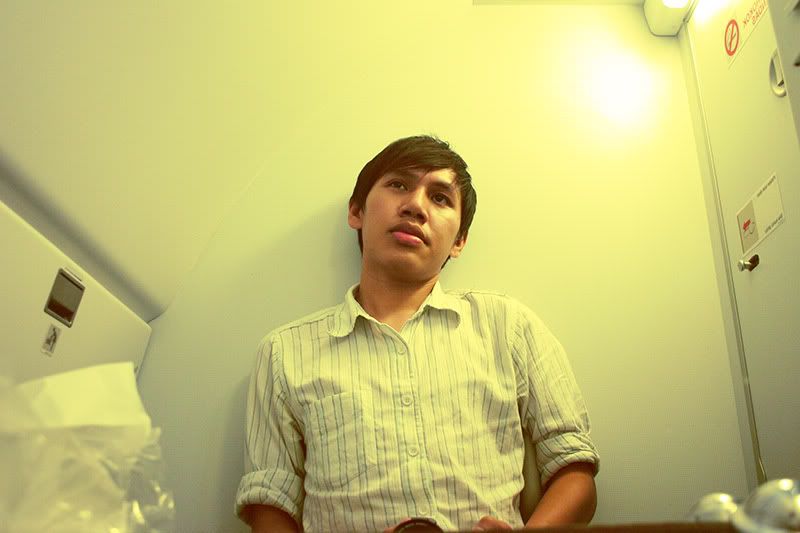 I'm still perfecting the art of camwhoring at the toilet mirror
I wrote about putting advertisement on the overhead bin in the plane before, guess what, AirAsia has already started putting advertisement.. in front of the passenger's face, literally..
That's Sibu for you, at least according to the co-pilot
This one I'm sure it's Labuan, the land where the car, chocolate and booze are super cheap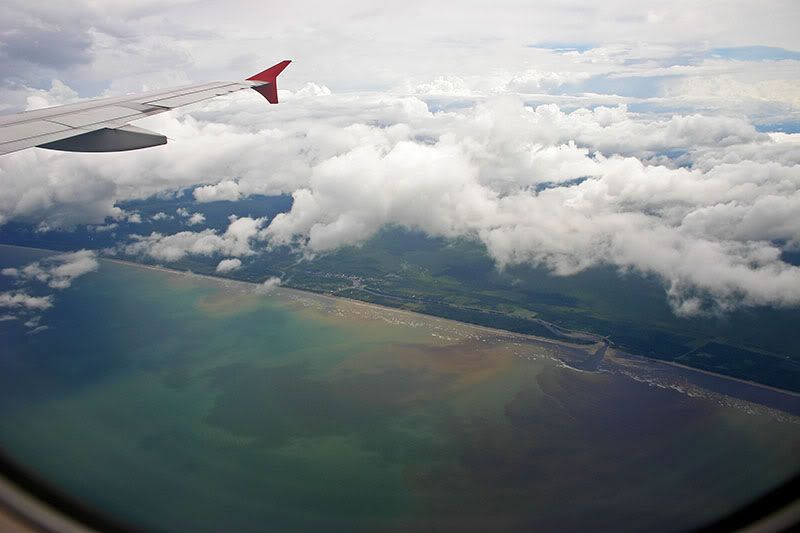 Descending and preparing for landing
The new KKIA terminal at the right and the soon to-be (oh wait, it's already been) demolished old terminal
Using the airbrake to stop at my lovely hometown.. Home sweet home..