Guess what I got in my e-mail.. It was an urgent message from Mybank. (No, it's not a typo, it's MYBANK, not Maybank). Apparently they have blocked my account and they need me to sign in by clicking the link they provided in the e-mail. It's quite funny considering I only have account with Maybank and I 've never have any account with Mybank.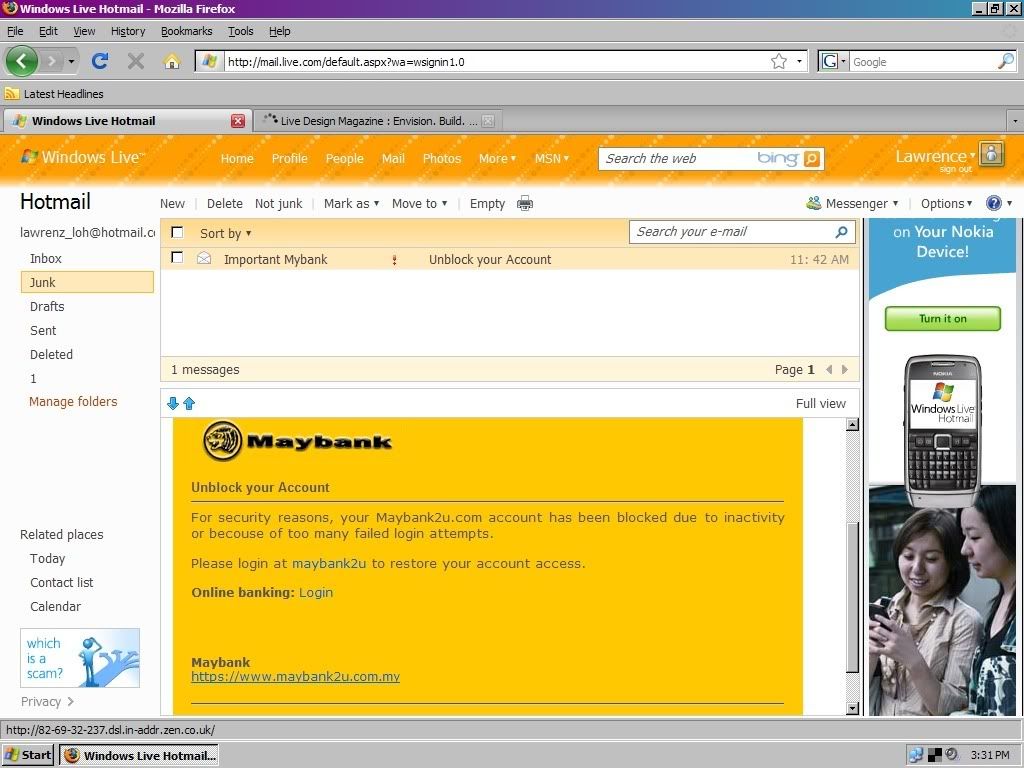 Notice in the lower left hand corner, where the link is supposed to bring me ? It pointed toward a bogus (BOGUS, not BAGUS) address where I assumed look nothing like Mybank but look exactly like Maybank. It's where they steal your login ID and password and they gonna clear your accounts like a crystal clear crystal.

But then, I think maybe someday I'll read in local newspaper about their bank accounts magically send money to a foreign accounts.