At 30,000 feet, without annoying ringtones, crying babies. Bliss.



Fluffy clouds



Going through bad weathers, which means turbulence which I kinda enjoy



Went out of the bad weathers and clear sky once again



I think this is near Port Dickson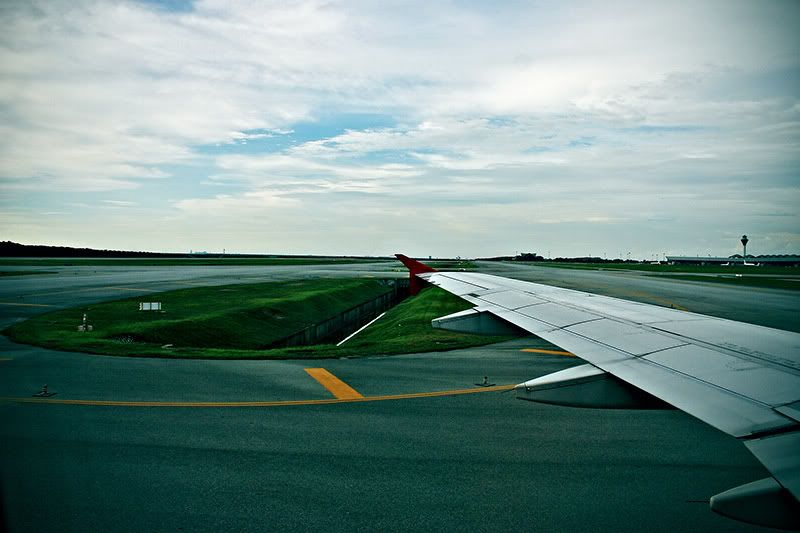 As the old saying, "Takeoff is optional, landing is necessary."
I have like tons of photos from youth 09, I'll blog about it soon with all the photos. In the meantime, here's one for you..