KK is indeed a beautiful place, in fact I think KK is underrated. It might not be the cleanest or the most efficient or whatever, but it's the people here, the islands, the sunset here, hot chicks. Anyway, as I was saying, KK is a beautiful place with loads of hot chicks I mean with friendly people. I think it's better for me to cut the crap and just show you the pictures. (Beware : your geography knowledge will be tested kao kao.)



It all started at the airport (Of course lah, duh..)



Flying over the Terminal 2 and heading 23 deg North (runway heading)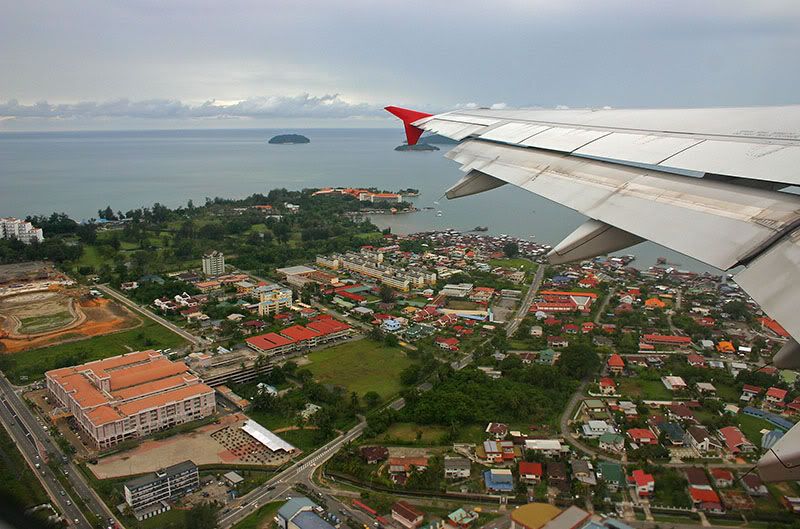 Flying over the Tanjung Aru town, at bottom left you can see Tanjung Aru Plaza, Shangri-La Tanjung Aru Hotel at just below the wingtip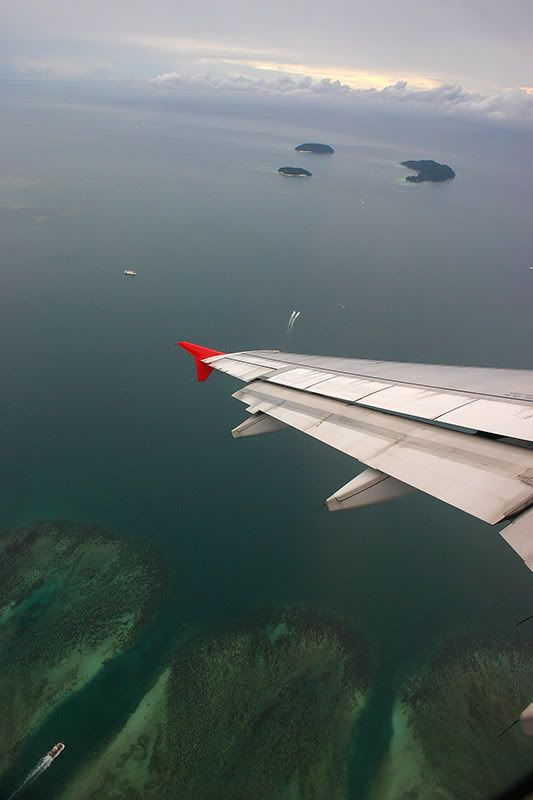 Banking left towards west. Are those corals down there ? They are oh-emm-gee so effingly awesomely beautiful. (Pardon my overdramatic caption, I guess I watched too much Gossip Girl and One Tree Hill)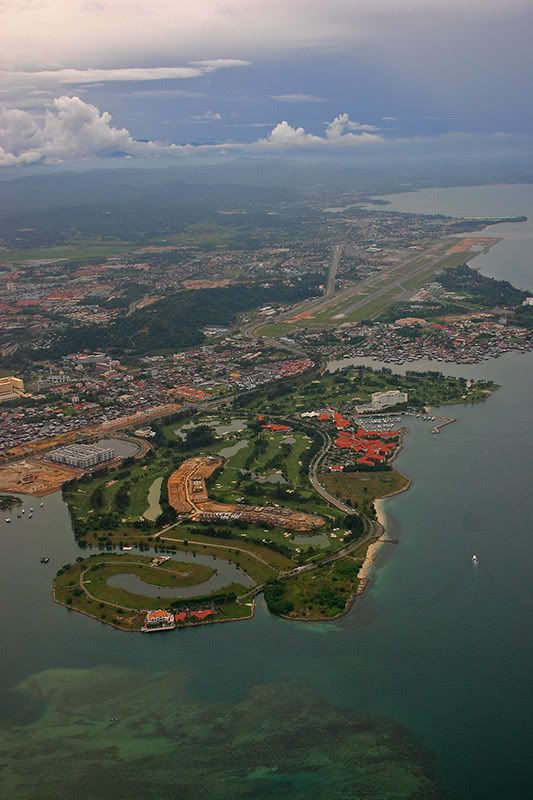 Sutera Harbour on the middle to the bottom part of the picture, BKI (Kota Kinabalu Airport) at the middle right. Contrary to popular belief, there is only 1 runway (not 2) and 2 separate terminals, they both share one runway. Not that MAS get to use a highway-like runway and AirAsia use cement road. Haha. That would be Hilarious.
That's Crocker Range hiding behind those clouds
That 3 islands is called Tunku Abdul Rahman Park, which consists of 3 islands called Pulau Manukan, Pulau Mamutik, and Pulau Sapi. The bitches beaches there are effingly amazing.