This is the L-oh-rama V 1.0 where it was just a very basic templates from blogger. This is how it looked since the 1st day I started blogging.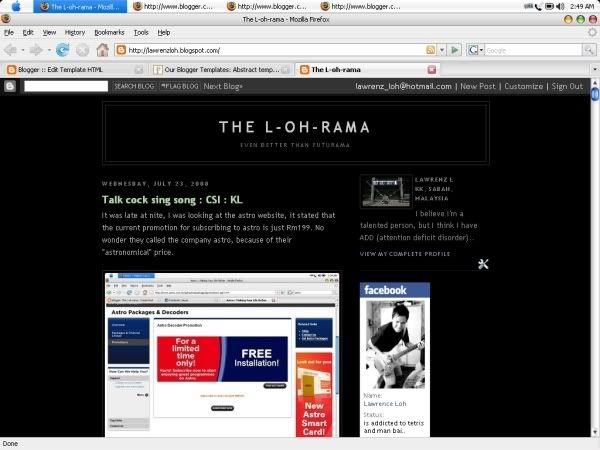 But after one year, I decided to revamp the whole layout and templates, and now I present to you the L-oh-rama V 2.0 with extra large photos (for future posts) .




The blog template is from Our Blogger Templates, while the header image is from Smashing Magazine.