Right after I arrived at KLIA, the first place I visit was the Anjung Tinjau of course ! The first thing I saw at the tarmac...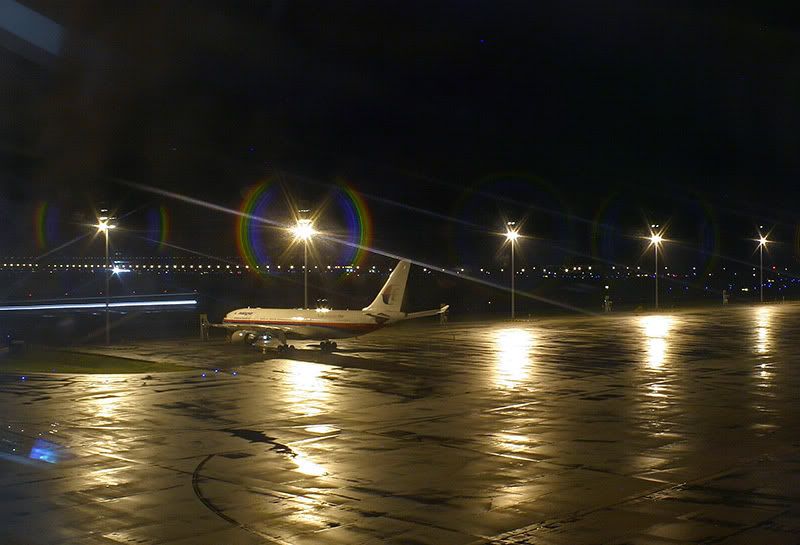 The lonely boy..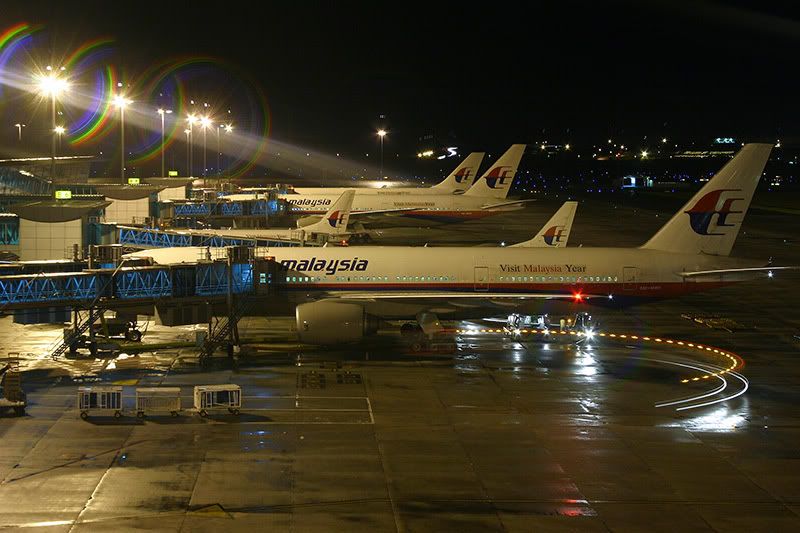 Then I managed to capture my favourite aircraft, Boeing 777 which was preparing for a long haul flight to somewhere.. This photo managed to tell the story of how busy the ground crew were preparing the aircraft before it can leave the ground.



The triple 7 started the pushback.. In case you are wondering whether aircraft can go-a-stern (common joe pronounced it gos-stan) or commonly known as reverse, NO it can not. It's always being pushed by a small tow-truck.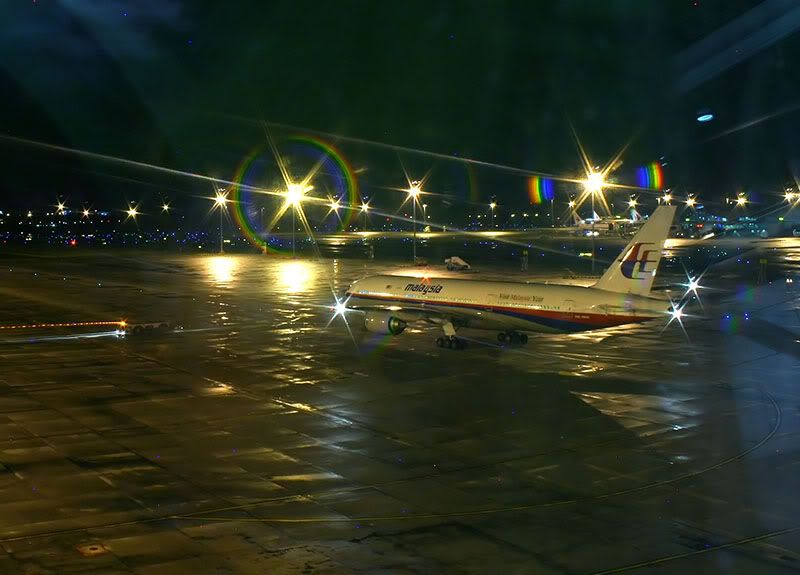 Ready to face the world, the economy recession, the global warming, bla bla bla...



KLIA night view

Then I turned the focus knob to manual and turn everything out-of-focus, and guess what I get ?



It kinda reminds me of the gossip girl entry frame..