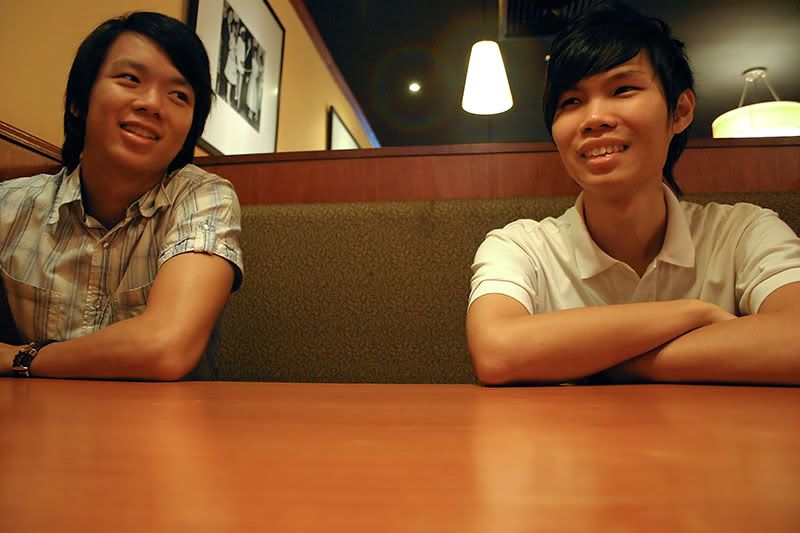 The usual suspects, Wilson, Kegan and Nelson (pic below). Kelvin didn't come because of food poisoning.. haha..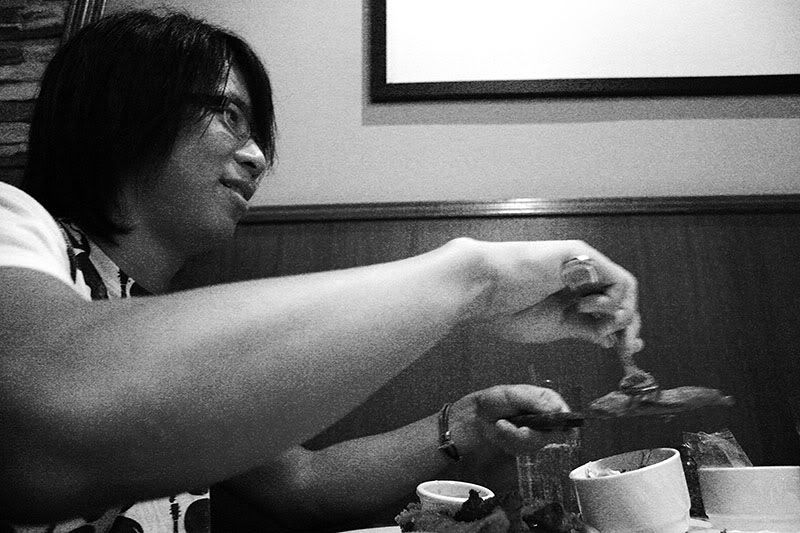 Nelson. Here is him giving a piece of his chicken to his brother. Everyone says "aww.."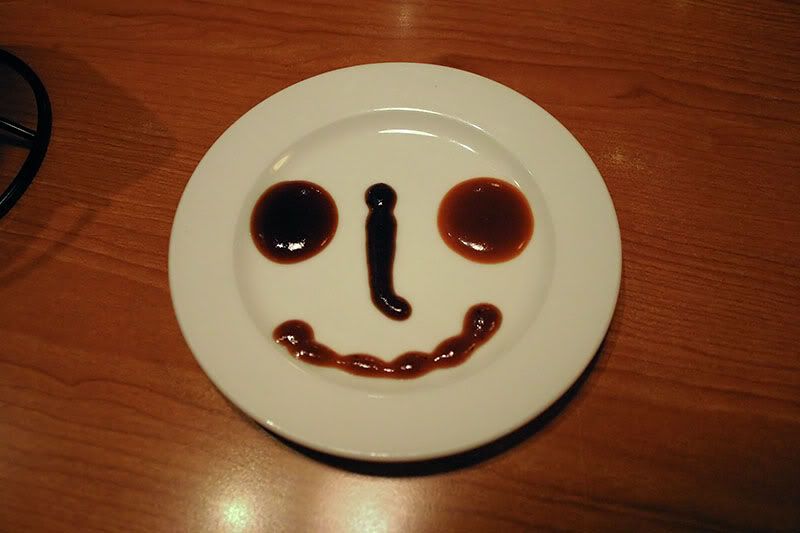 There was this Indian Tony Roma's staff, came to us with 4 bottles of different sauce, then said a lot about the sauces in very thick Indian accent, while doing this smiley with the 4 different sauces, the only word that I understand was "spicy" and "sauce", the smiley was nice though.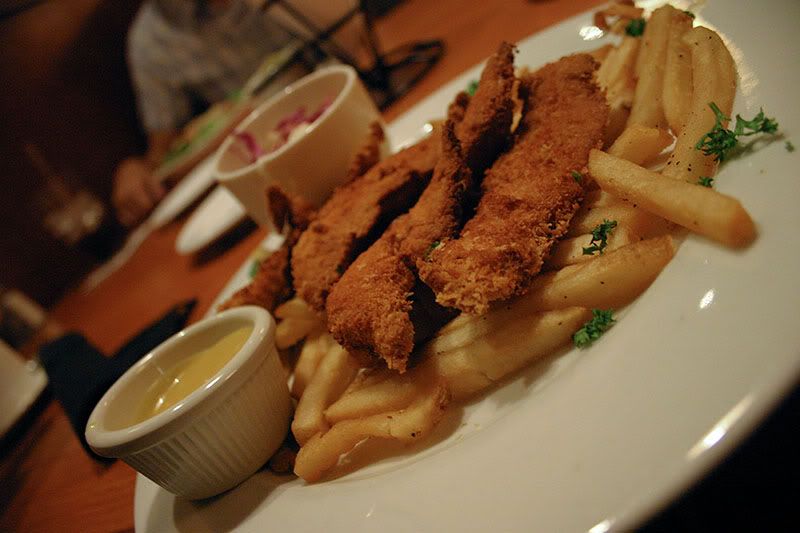 Artsy-fartsy photo is a must
Then after lunch we watched Underworld:Rise of the Lycans. Not too bad, I rate it 7/10.