If you are born in the 80's, growing up during the 90's, I guess this is something which make you go "Oh yeah, I remember that !" or "Oh my God, Lawrence is so cool". Anyway, what I'm talking about is those junk foods that you love to eat during your childhood time, which during that time you want to eat those as your breakfast, lunch, and dinner but then your parents restraint you from doing so.


I'm talking about
Choki Choki
. According to the official website, "Choki Choki Paste :
Spread it on bread, spread it anywhere you like and spread the fun!". But then, as a kid who were growing up eating this junk food, I disagree. To get the best eating experience from Choki Choki, you need to :


1. Tear off the upper part
2. Put it in your mouth
3. Suck it
4. Then use your finger to push the rest of the chocolate paste upward toward the upper part
5. Enjoy the awesome taste of the chocolate paste inside your mouth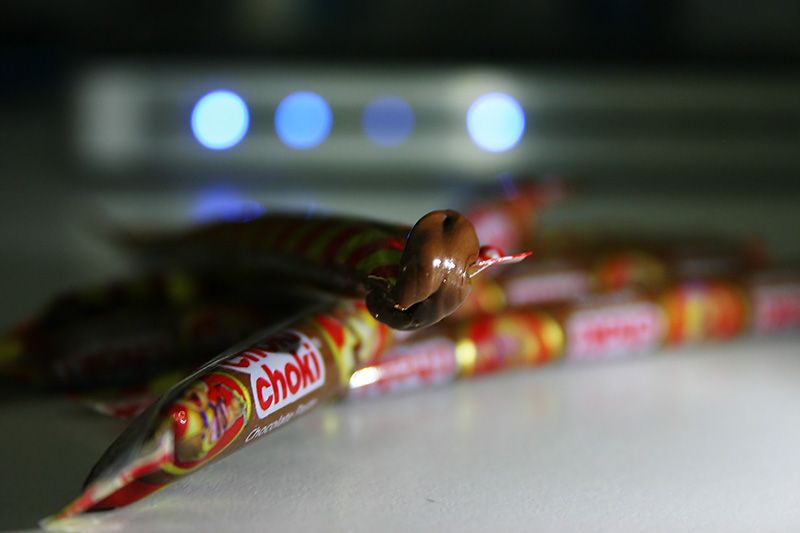 It's so tasty that I want to rename it "tasty-cle", but then I think again, never mind..
p.s. writing about this made me feels old..