Sekumpulan kawan-kawan ingin melihat proboscis monkey dan kelip-kelip di Klias, Beaufort, maka mereka pun pergi ke Beaufort untuk menikmati keindahan alam semulajadi. Bak kata pepatah, sebuah foto bernilai seribu perkataan, maka biarlah foto-foto yang "bercakap".

Okay, seriously that sounded really like"straight translations". Anyway, here's the photos.


Guess what ?! They have a satellite in the middle of the mangrove forest
This is the place where we hang out while waiting for time for our boat ride and eat. Oh, we were offered drinks and

kuih muih

during tea time and dinner as well which is included in the fees.
This is the fresh water river where we went for monkeys and fireflies sighting. And that's the boat which we used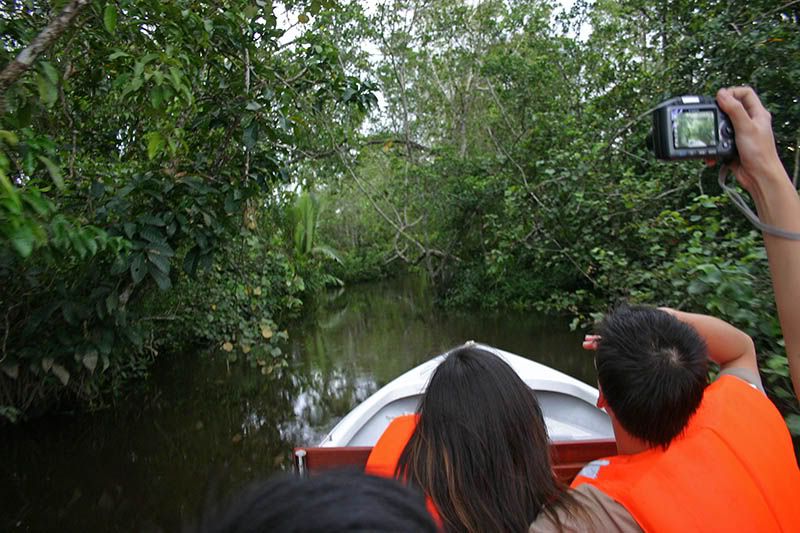 It kinda looks like a scene from those movie like "Anaconda", or any movies with huge crocodiles and snakes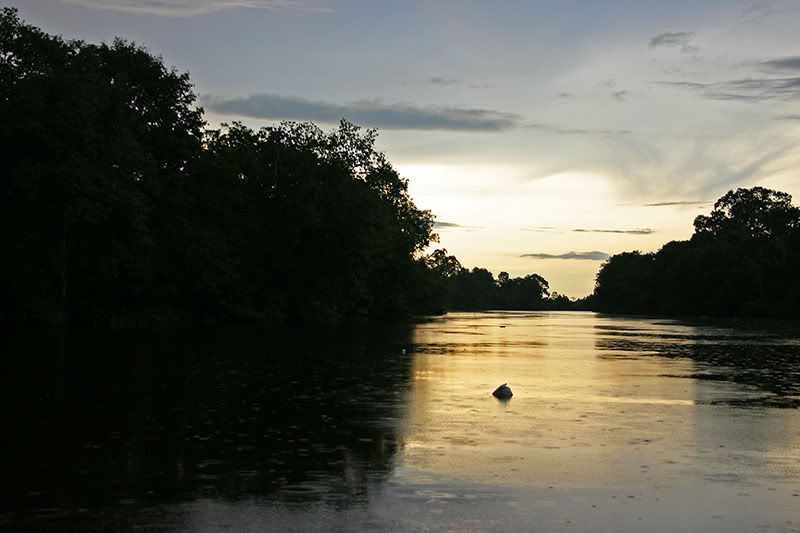 Breath-taking scenery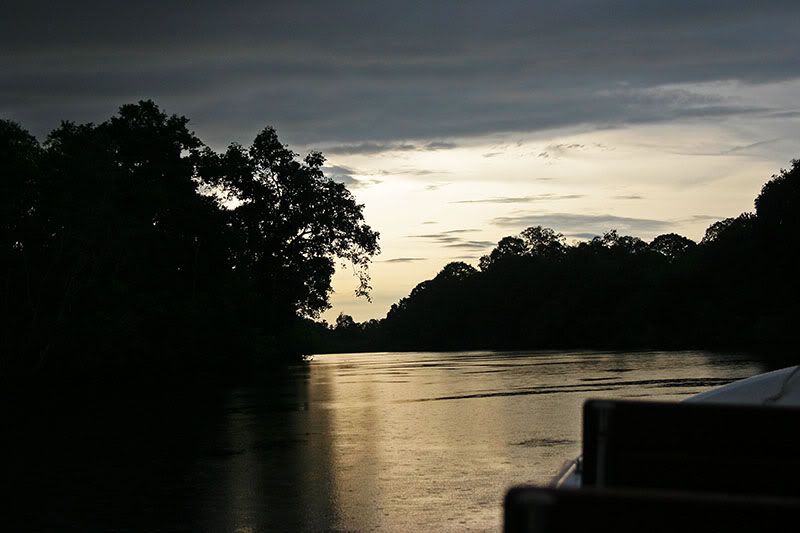 I love sunset, especially sunset at Sabah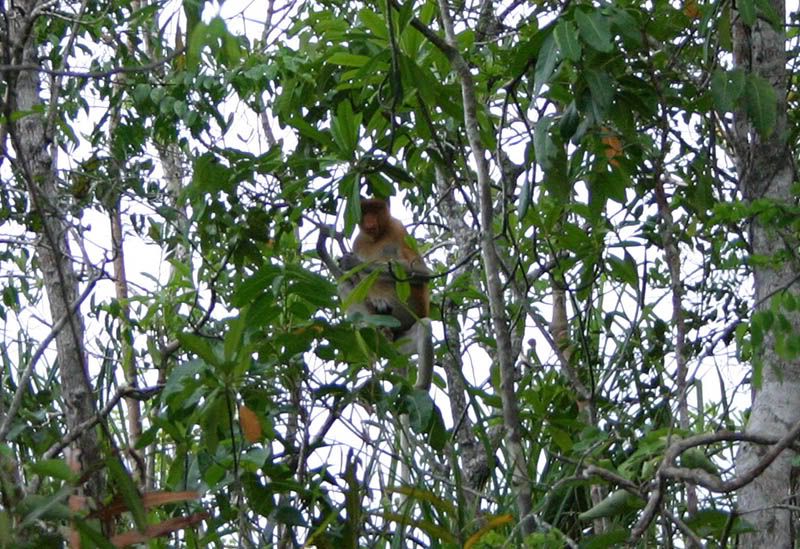 Here comes the monkey
"
(shouting)

Eh ! Tu the monkeys there !

Where ?! Where got oh ?!

" Then the next moment...
The monkey flew off.. This photo is not "photoshopped", the monkeys were really quick and this was an "accidental exposure"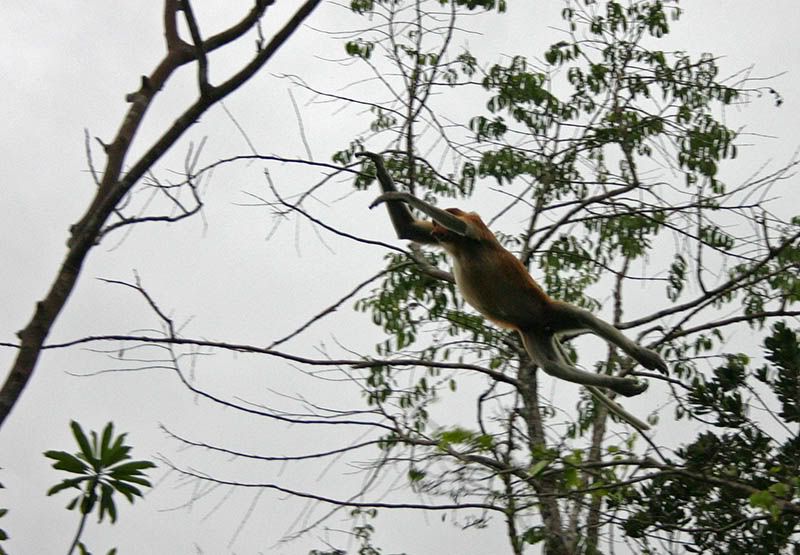 Proboscis monkey in action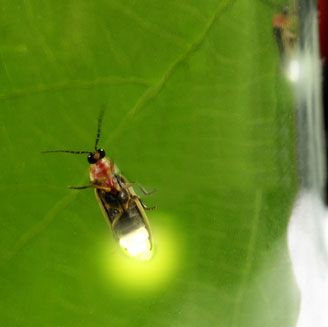 This is a firefly.. which the photo i found on the world wide web
The fireflies were awesome, they were blinking synchronously on the trees and it makes it looks like a christmas tree decorated with christmas lights. If you want to see a photo of fireflies here, I'm afraid I have to disappoint you. Either my camera or my skill limit me from capturing those beautiful blinking fireflies. But I guess this is one of those stuffs that you can't experience it just by looking at photos, you need to experience it yourself to feel the real deal.
Price : We were quoted RM 80 per person by the
agency
which includes boatride for monkeys and fireflies sightseeing, tea time and dinner
(which was really good)
. But when we arrived at the location, we were quoted RM 55 and further reduction to RM 50 as we were in a group.
Here's the "nature lover" gang.. haha..