Last week I participated in the Emerge bowling competition which was organized by CHC. It was held at Holiday Villa Subang, where I played against my fellow church members from another cluster. I represent the local uni (local u + ktar & utar) cluster against VU (varsities universities), MINT (Monash Inti Nilai & Taylors).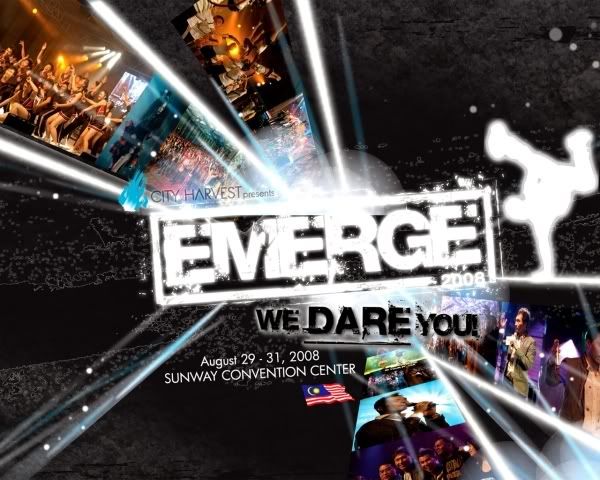 Before the competition began, me and Hon Kiet (person in charge of the bowling team) and another bowler camwhore around the resort.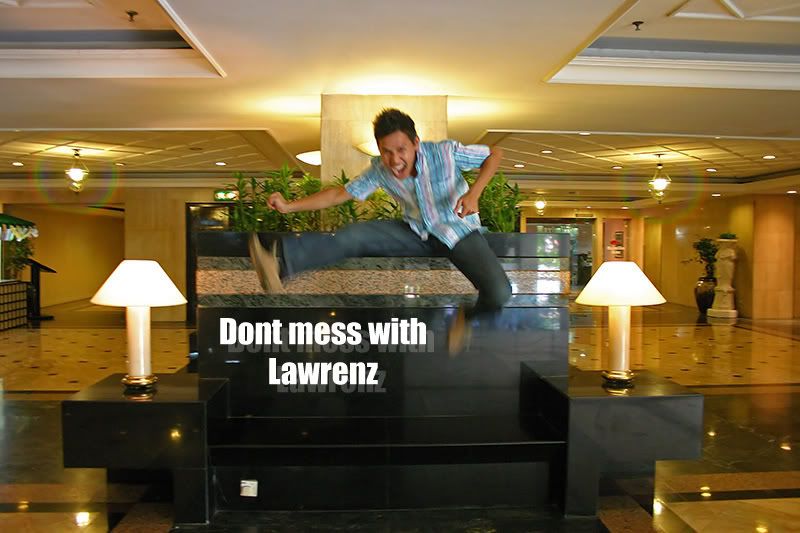 You don't mess with Lawrenz
Can you imagine I was jumping around before the competition..
Anyway, I left all my bowling equipments at Sabah, so I have to make do with the house ball and shoes. But for the first game, I got like 200+ pin fall and from that moment on, I knew I could take this one out. Long story short, I won the competition, but not without a fight. On the semifinal, I was losing 30-40 points to my opponent (it was 1 vs 1 format) at the 5th frame, but I managed to recover and striking my way to the final.
Angeline was my high school senior at Tshung Tsin, we used to represent our school together last time (what a small world), and Roy, my opponent at semifinal.
(L-R) Angeline, Nickey (cluster leader), the great bowler, and Hon Kiet.